To many company owners, ISO 45001 seems like a bit of a mystery. It is not unusual for company owners to rush out and hire a specialist company when they want to implement ISO 45001. However, with the right training. Implementing ISO 45001 is something you can handle inhouse. 
Implementing ISO 45001 is easier than you may think. With the right tools, you can eliminate the need for a specialist consultant. As we all know, specialist consultants are expensive. Instead of outsourcing the process, why not add your own specialist to your team? 
ISO 45001 Standard In Industry
Making the ISO 45001 part of your company's operating procedures is something many companies and organisations are choosing to do. There is no need to bury yourself under mountains of paperwork. As a matter of fact, the process has over the last few years become easier to implement than ever before. 
We have worked hard to make it even easier for newcomers to ISO 45001 to understand. Our easy-to-follow courses, are suitable for all companies and cover everything you need to know. 
ISO Health And Safety
Occupational health and safety is essential part of achieving the standard. Today, many employees are still injured out work. For any modern company, it is important to recognize risks during operating and manufacturing procedures. 
When it comes to international standards for health and safety, the bar has been set rather high. Many small and medium sized companies believe that they can't reach it. But, with the right training, there is no reason why your company or organisation, can't achieve ISO 45001 Health and Safety Occupational Standards. ISO 45001 Training
What are the benefits of ISO 45001?
The benefits of ISO 45001 are countless. That is why leading companies and organisations choose to go down the route of having their own inhouse specialists. Public bodies have also recognised that ISO 45001 can help them. NHS trusts are increasingly beginning to implement ISO 45001 standards across the board.
Needless to say, they choose to have their own in-house specialists. 
Once you have implemented ISO 45001 standards across your organisation, you will find that not only will business processes run smoother, you will save money as well. 
This is achieved by less down time and by identifying the best practices when it comes to operating procedures. 
Most organisations save money once they have implemented ISO 45001 standards. For instance, the vast majority of companies save money on insurance premiums and other operating costs. 
Other advantages include: 
Improved employee safety

Improved productivity

Reduced risk

Better management and accountability for procedures within the company 

Employees will find themselves more engaged in the company

Enhanced proactive management and employee experience

ISO 45001 standard makes it easier to identify opportunities 

Improved sustainability
One reason many companies and organisations go for ISO 45001 certification, is simply because the experience fosters better and improved working relationships throughout the organisation. 
ISO 45001 Helps To Build Confidence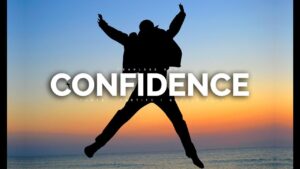 Increased confidence is another effect you will notice once you have achieved ISO 45001 certification. 
This will not only come from your in-house team. Both suppliers and customers will appreciate the benefits of your company having gone through the process. They will recognise that you work to certain standards. 
Shareholders and investors will also appreciate the importance of your new ISO 45001 operating standard. 
ISO 45001 and Increased Productivity
We all know that downtime due to employee injuries, is costly for any organisation. You may need to retrain or even install new safety equipment. 
Expensive processes such as employee training and new equipment can be avoided once you have achieved certification. 
As you go through the process, you will learn a lot about your organisation. Most companies who have been through the ISO 45001 process, speak of increased productivity as they identified manufacturing issues during the certification. 
Finding New Opportunities
Many organisations assume ISO 45001 is only about identifying risk. Once you get into the process, you will find it is about so much more than that. 
Thanks to the way the process works, you will able to identify other opportunities of ways to improve standards in your business. They are not going to happen overnight. But, the vast majority of companies which have been through the process, say that positive changes remain in place.
ISO 45001 Will Make You Stand Out In A Crowd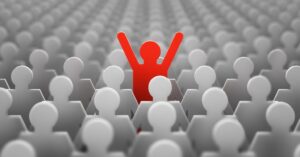 Companies around the world look favourably on businesses and organisations that have achieved ISO 45001 standards. Your ISO 45001 certificate may come to mean more than you think right now!
After all, there is not a company in business that want to lose a customer because they did not have the required operating standards. 
Companies that have achieved the standard, find it easier to attract new customers and foster long term business relationships. 
The ISO 45001 Commitment
The best way to describe ISO 45001, is to compare it to a commitment. It is a commitment to your company or organisation, safety and operating procedures. 
Recognition is the final benefit of implementing ISO 45001 operating standards. That recognition will come from inside and outside of the organisation. Once achieved, you will appreciate that your ISO 45001 certificate was a step in the right direction for your company's future success and prosperity. 
The Final Word Of ISO 45001 Standard
Investing in ISO 45001 is one of the best investments your company can make. In the future, recognised health and safety along with the best operating standards, will be more important than ever before. 
ISO 45001 training covers so much more than just health and safety. It is a way of operating and running your business which has advantages across the board. Unfortunately, not all organisations recognise its advantages. However, the truth is that the ones that do, are much more likely to succeed in an increasingly competitive commercial environment. 
When you are ready to find out more about ISO 45001 training, please feel free to get in touch with our friendly team.